Foodcareplus director Steve Alaerts targets better collaboration between logistics service providers and shipping lines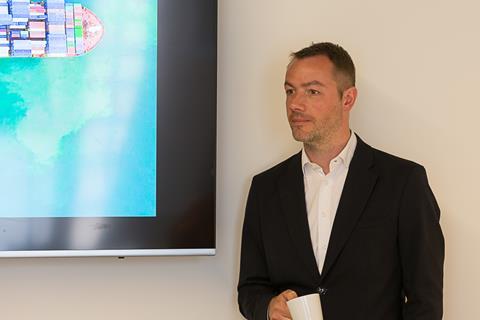 Steve Alaerts, director of market access and logistics specialist Foodcareplus, will help build the "fresh produce supply chain of the future" after he joined the board of the International Fresh Produce Association (IFPA) and agreed to chair the trade body's Supply Chain Council.
Over the next three years, Alaerts said he planned to use his knowledge of global logistics to foster "more vital collaboration" between various players in the fresh produce supply chain, including service providers and carriers.
"In my capacity as chair, I'll work with the IFPA team and the Supply Chain Council members to build the fresh produce supply chain of the future," he commented. "How? Primarily by evolving from the current paradigm – characterised by adversarial relationships among stakeholders – into a knowledge-sharing platform."
In addition, he said, it was essential to create a better understanding of the fresh produce industry and promote increased sharing of "critical data" among the sector's key players.
"These areas for improvement will allow us to evolve towards a collaborative model with mutual respect and understanding for each other's business," he said. "This joint effort will deliver value to IFPA's members, resulting in less waste, more secure monitoring, better margins for growers and maximising returns for all stakeholders."