Franco-Moroccan group signs up to global climate initiative SBTi and invests millions in female empowerment in Moroccan rural regions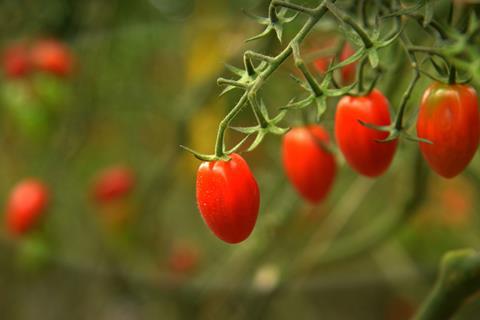 Franco-Moroccan tomato giant Azura unveiled its latest environmental and CSR strategies at the Fruit Logistica trade show in Berlin this month.
The family-run group, which became the world's largest producer of 100 per cent carbon-neutral tomatoes in 2020, has this year signed up to the SBTi – a global initiative that encourages companies to set greenhouse gas emission reduction objectives in line with scientific recommendations.
"The aim is to promote strategies that are consistent with the level of decarbonisation required to keep the increase in global temperatures below 1.5C, compared to pre-industrial levels, in line with the recommendations by the Intergovernmental Panel on Cimate Change (IPCC) and the Paris Climate Agreement," explains Céline Montauriol, Azura Group CSR director, speaking in Berlin earlier this month.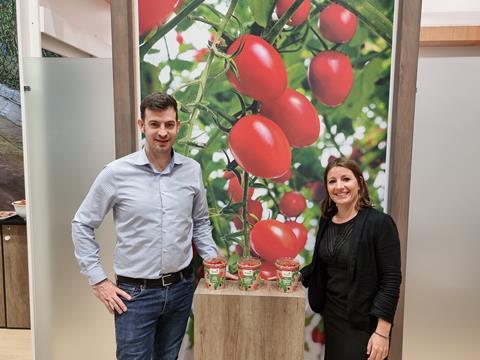 "The SBTi helps companies to ensure that their goals translate into actions that are consistent with achieving a zero-carbon world by 2050 at the latest."
To fulfil its SBTi commitment, Azura Group has identified the need to implement five priority projects centred around reducing greenhouse gas emissions from fertilisers; investing in sustainable energy; improving its logistics; recovering its waste; and optimising the recyclability of its primary and secondary packaging.
Sustainable business is something Azura has always strived for, adds Montauriol. In 2019, for example, the group made the switch from trucks to train to transport its tomatoes from its Perpignan logistics hub to Germany, reducing its annual carbon emissions by 26 per cent. And Azura has consistently worked on reducing plastic use and making its packaging biodegradable, she says.
As well as its environmental pledges, the Azura Group is this year reiterating its commitment to social sustainability by way of supporting its staff and local communities in Morocco.
The group currently pays wages that are 25 per cent above the minimum wage, offers free meals and accommodation on some farms and packing plants and free literacy classes during working hours, explains Montauriol. "The Azura Group's ambition is simple: to be the leading employer in Morocco so that employees are proud to work for Azura," she says.
Since setting up its charitable Azura Foundation in 2014, the group has invested over 3.5 million euros in promoting education, providing access to drinking water and community development, says Montauriol.
"A total of 3,400 children are impacted by projects run by the Azura foundation and approximately 680 children per year have benefitted from support programmes," she says.
This year, the Azura Foundation has pledged to invest over 2m euros by 2024 to empower Moroccan women and girls in rural areas.
"Our objective through the Azura Foundation is to offer lifelong support to women, through early education, schooling, studies, starting employment, career development and support in managing their family life," says Montauriol. "We have made meaningful commitments towards achieving equal opportunities."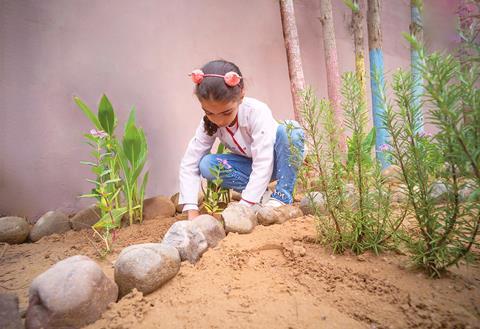 Founded in 1988, the Azura Group cultivates more than 1,000ha of tomatoes in Morocco and employs 16,000 people through production in Morocco and logistics and marketing in France.
The firm supplies key European retailers, including Tesco, Morrisons and Sainsburys in the UK, and Albert Heijn, Carrefour and Rewe on the continent.