The new aubergine season has got underway underway at Belgian cooperative BelOrta, with demand remaining strong from Belgium's neighbours
The new aubergine season at Belgian cooperative BelOrta kicked off this week with the sale of the first aubergines of 2023, supplied, as last year, by BelOrta producer Jurgen Franco of Topa from Jabbeke.
In 2022, approximately 14,000 tonnes of aubergines were sold at BelOrta, marking a drop of 6 per cent compared with the previous year.
Nevertheless, demand has remained strong for BelOrta aubergines for several years from neighbouring countries, according to the cooperative.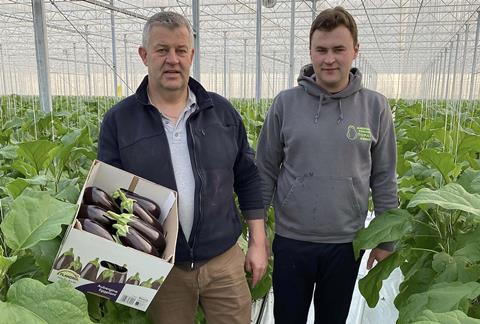 "BelOrta's aubergines are sorted by weight, available from 100g to 500g per piece," the cooperative revealed. "In addition to the classic aubergine, BelOrta also sells the so-called Turkish aubergine (slightly slimmer shape) and organic aubergines."
However, a market survey of 1,000 Belgians by iVOX in 2020 showed the work that still needs to be done in educating consumers at home.
According to the survey, 80 per cent were convinced that aubergines were exclusively grown abroad, despite locally grown aubergines being available from February to November.
More encouraging was research by GfK Belgium, commissioned by the Flanders Agricultural Marketing Board (VLAM), which showed that young people were more likely to give aubergines a try.
In addition, it found that consumers in Brussels and Wallonia ate twice as many aubergines on average as those in Flanders.