New campaign to mark International Day of Awareness of Food Loss and Waste highlights company's green credentials
Valencia-based post-harvest specialist Citrosol has launched a campaign highlighting its commitment to the fight against food waste to mark the International Day of Awareness of Food Loss and Waste on 29 September.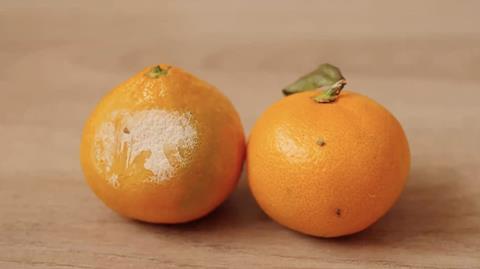 According to FAO data, one-third of all food produced for human consumption – about 1.3bn tonnes a year – is wasted. In the case of fruit and vegetables, this rises to 45 per cent. This means resources such as water, soil or energy are also wasted, contributing to global warming and climate change.
Citrosol says its suite of post-harvest solutions can significantly reduce losses and waste at key points in the fruit and vegetable supply chain.
Around 44 per cent of losses occur during the production phase, while a further 13 per cent happens during preparation and post-harvest processing. The fruits and vegetables are then transported to distribution centres and finally to stores and supermarkets, where up to 16 per cent more is lost. And, finally, the final consumer is responsible for 27 per cent of the total.
In its fight against waste and losses, Citrosol works on two fronts: the control of organisms that cause rotting through fungicide and biocide treatments, and the control of dehydration or loss of weight —which also affects the appearance and quality of the fruits— through the application of coatings.
"In light of the growing trend for sustainability and respect for the environment, we work every day to develop and adapt the best treatments to the new demands of the market and society," Citrosol said.
"On the one hand, with a firm commitment to finding 'green chemical' post-harvest solutions with our BioCare range, based on products of natural origin that achieve results that are closer to those of traditional synthetic chemical products.
"On the other hand, the demand for sustainable technologies and the responsible use of resources have prompted us to integrate this dimension of corporate social responsibility as a fundamental pillar in each of our innovations with, for example, the Zero Pour System, the Citrocide Systems or the quick-drying waxes, which can help companies to save water, cut waste or reduce their carbon footprint."