Emmanuel Macron heard about the big challenges facing French growers at the SIA exhibition, vowing to better coordinate national and EU actions concerning pesticides
French president Emmanuel Macron attended the Salon International de l'Agriculture (SIA) in Paris this week, where growers updated the French president on the biggest issues facing the sector, including competitiveness, pest and water management, decarbonisation, research and experimentation, consumption among young people, accessibility of fresh produce, health and culinary education.
At the fair, Macron announced the launch of a new pesticide plan aimed at coordinating the actions of France with those of the EU, AFP reported.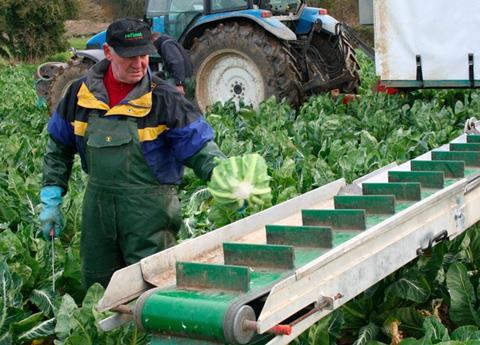 "Why ask our farmers to make efforts that our neighbours don't have to make?" he asked those present. "Recent decisions have fallen a little too abruptly, with our farmers facing edicts and no solutions. At the European level, we want to have a policy that is much more harmonised."
The plan is set to "give visibility to our farmers", according to Macron, and design a "European calendar that corresponds to the French calendar", with support and alternatives provided for those negatively impacted by restrictions.
France plans to reduce the use of synthetic pesticides by 50 per cent by 2025, but many farmers argue that the range of authorised pesticides has already been limited excessively.
The president of the National Federation of Farmers' Unions (FNSEA), Christiane Lambert, called for fewer environmental constraints and recommended establishing a food voucher for the most deprived during this period of soaring prices.