As the effects of climate change are increasingly being felt, organic agriculture can play a key role in limiting the impact, according to the It's Bio project
It's Bio, the European project funded by the EU and Italian association Aop Gruppo Vi.Va to promote organic, says recent disasters like the floods in Italy are helping to raise awareness of the issue of climate change and ultimately find solutions.
"Today, climate change in agriculture is more topical than ever and sees the Mediterranean Basin constantly attacked by devastating atmospheric phenomena," the project stated in a press release. "In particular, we experienced directly, with the Romagna producers of Almaverde Bio, the flood that brought entire agricultural areas to their knees just over a month ago. The images of the devastation are there for all to see and require a broad and in-depth view of the problem of climate change and possible solutions."
Knowledge of the problem is crucial for the discovery of increasingly effective solutions, according to It's Bio. "Innovation in agriculture and research are fundamental, especially at this time," the project stated.
It's Bio highlighted a report on organic agriculture by the non-profit Rodale Institute in the US, which compared organic and conventional production over 40 years.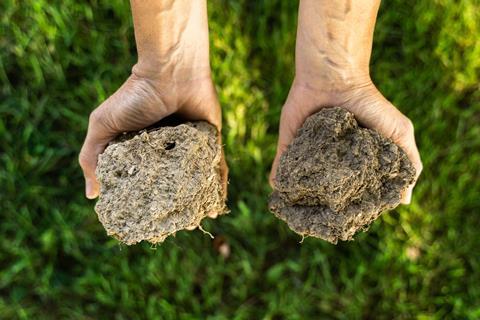 "The data in evidence demonstrate that organic agriculture has a positive impact on climate change thanks, for example, to the reduction of greenhouse gas emissions," it stated. "As is known, organic farming prohibits the use of synthetic chemicals, both for fertilisation and for defence, and this results in a significantly lower carbon footprint of organic farming."
The elimination of synthetic nitrogenous fertilisers alone, as required by organic, could reduce direct greenhouse gas emissions from global agriculture by about 20 per cent, according to the Rodale study.
"The 40-year study by the Rodale Institute shows, among other things, that organic farms use 45 per cent less energy than conventional farms while maintaining, and indeed increasing, yields after five years of organic farming," the project said.
"The regenerative approach of organic agriculture leads to an improvement of the agricultural land by favouring greater sequestration of carbon and enormously reduces emissions of nitrogen oxide, which is one of the main causes of climate change. American studies confirm that organic agriculture promotes the resilience of agriculture by increasing the soil's capacity to retain water and natural nutrients and promoting its fertility."
By increasing the organic matter in the soil, It's Bio stated, organic agriculture favours water percolation by 15-20 per cent, restoring groundwater and helping crops to survive in adverse climatic conditions.
Paolo Pari, director of Almaverde Bio, commented: "Today we need to put together the most advanced knowledge in agronomic terms to cope with the changes. I find it very important, also in terms of communication, to associate organic farming with its environmental values which affect the entire planet. The Rodale Institute study that we have extensively analysed also strikes me because it is no longer spoken simply of organic cultivation but always of regenerative organic cultivation. The regeneration of agricultural land in a biological regime is an invaluable value."