Collaboration between the public and private sectors and use of the latest water efficiency technologies are seen as crucial for the future security of the region
Finding sustainable solutions to water scarcity in the Middle East and North Africa region is more urgent than ever, according to Walid Saad, CEO and co-founder of World of Farming.
"Countries with rapid population growth, an arid climate, and heavily water-consuming agricultural activities are at a much higher risk of facing significant water scarcity before 2050," he told Arab News. "These nations will therefore require larger counter operations in order to negate the pending impact.
"This is a challenge that requires a collaborative approach between public and private sector organisations, and the implementation of technology and innovative solutions across industries, to help ensure greater water efficiency and security for future generations."
A 2020 report by Orient Planet Research found that the Gulf region needed to increase its water stocks by 77 per cent to meet the needs of its population by 2050.
With extreme weather events becoming more frequent and destructive, identifying ways to mitigate and adapt to climate pressures has become a top priority for regional governments.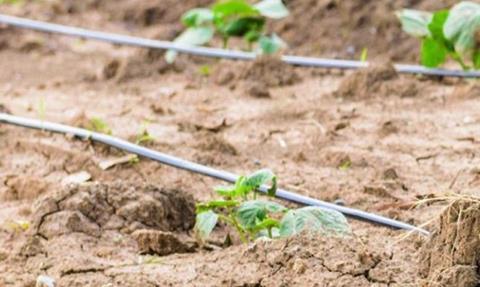 Many Arab governments are focusing investments on new innovations and technologies to help conserve freshwater sources, recycle and reuse wastewater, and reduce the ecological harm of desalinating seawater.
"Technologies such as membrane bioreactors, reverse osmosis and ultraviolet disinfection are being used to treat wastewater to a high standard, making it suitable for reuse in irrigation, industrial and even potable uses," said Fawzi Al-Dibis, manager of sustainability and climate change at consultancy WSP.
Other solutions include localised greywater treatment and atmospheric water harvesting through condensation, dew collection or fog harvesting. To monitor and control water use, new smart water management systems, employing AI technology, are being developed, Al-Dibis told Arab News.
While acknowledging that technology and innovation were essential to reduce water waste, Saad warned that the preservation of natural resources could only be achieved through cooperation between governments, businesses and consumers.
"The decisions we make when we source and consume our food and the way we live our day-to-day lives can all have an impact," he said. "Everyone can contribute to the overall goal of sustainability by addressing our own day-to-day habits and decisions."