Move aims to meet retailer and consumer demand for improved sustainability and environmental practices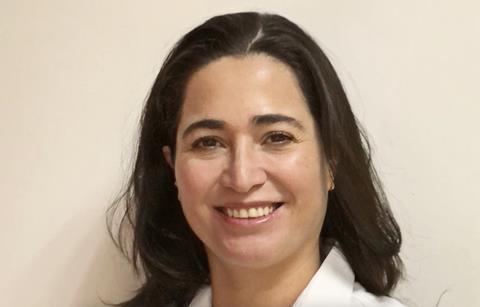 Chilean apple, cherry and blueberry producer-exporter Copefrut has launched its sustainability strategy to meet retailer and consumer demand for improved sustainability and environmental practices across the supply chain.
Copefrut said the move followed consultations with customers in the US and Europe.
The company, which exported 9.36m kg of fruit to the US in 2021, is focusing the sustainability strategy on several key pillars that also reference the UN's Sustainable Development Goals.
These pillars are corporate governance, the role of producers, preserving the environment, supporting local communities, supporting employees and meeting customer expectations.
Copefrut managing director Andrés Fuenzalida said the policies had been developed using feedback received from partners in the supply chain and US customers, while also keeping in mind the day-to-day reality of Copefrut's business.
"We really wanted to involve our US customers because they are precisely the ones who are asking for the most information and action when it comes to sustainability," said Fuenzalida.
"It's also important for us to make sure our sustainability strategy is in line with the sustainability policies of our US grocery retail customers, and the same is also true for our customers in Europe."
Fuendaliza singled out caring for the environment as being fundamental for not just Copefrut, but all companies working within the fruit sector. "We are directly dependent on the environment, so sustainability is hugely important," he said.
In terms of the environment, the Chilean company has been developing strategies, focusing specifically on the areas of more efficient use of water, renewable energy, and a switch to more environmentally-friendly materials.
"All of this fits perfectly with what our customers have been asking of us," explained Carolina Prado, Copefrut's sub-director of innovation and sustainability.
"For example, our leading customer in the US asked us to change materials and machinery to make sure they are more sustainable," Prado explained. "They also request annual reports on how we perform in terms of water consumption and other areas. Based on this, we have developed initiatives to reduce our water and energy usage, as well as increase our recyclability score."
Looking at renewable energy, Prado said Copefrut had a contract with a supplier that guaranteed all energy drawn from the Chilean grid was 100 per cent certified renewable.
"Our customers in the US are increasingly concerned about environmental questions, so the fact that our energy use is 100 per cent renewable shows we takes steps to reduce our environmental impact," she continued. "In fact, one of the biggest environmental impacts associated with the whole packing process is its energy usage."
Prado revealed Copefrut was also experiencing increasing demand for organic apples from US customers based, she believed, on the perception that apart from being better for you, they are also more sustainable.
Copefrut's organic apples are carbon neutral for shipment to the US, with the company committed to offsetting carbon emissions produced during delivery. Additionally, the group provides customers with certifiable data concerning its water footprint.
Prado said that Copefrut recently produced a brochure specifically for US customers outlining the company's sustainability practices and initiatives, which she said had been well received.
"This strategy is our way of setting-out our position as a company on sustainability issues and establishing a roadmap for the years to come," she added.
"We are pioneers in the fruit industry in terms of integrating sustainability into our work and this undoubtedly distinguishes us to our customers, who are more than ever looking for products with sustainable values."