Sustainable business advisor Coen van Iwaarden to take part in discussion on role of water in the future development of food systems worldwide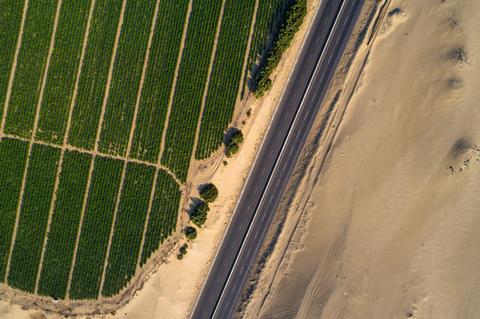 Europe's largest avocado importer Nature's Pride is set to tackle the challenge of responsible water management head on this week when it takes part in the UN 2023 Water Conference in New York.
The three-day event begins today, on World Water Day, and marks the first time in almost 50 years that world leaders, policymakers, civil society organisations and businesses have come together to accelerate action on sustainable water use.
Nature's Pride is represented at the event by chief executive officer Adriëlle Dankier and its senior advisor on sustainable business, Coen van Iwaarden, who will speak about collective action for responsible water management in the fruit and vegetable sector.
"We see that collective action for responsible water management is starting to take shape in different countries worldwide," says Van Iwaarden. "Nature's Pride has been emphasising the importance of collective action since 2018, when we started to better understand and manage water in our value chain."
He added that it was "valuable and critical" for the industry to work closely on water conservation.
"Nature's Pride will continue to support these developments in Peru, Chile, Spain and other priority catchments. I am very much looking forward to the conference in New York to inspire each other and engage in dialogue on how we can take the next steps together."
On the afternoon of Friday 24 March, Van Iwaarden will take part in a side event called Make water pivotal in food systems, a panel discussion designed to highlight the role of water in the future development of food systems around the world.
According to the programme description, the discussion will focus on "water challenges, solution pathways and actions to make water pivotal in food systems".
Also involved in the event are Wageningen University, several Dutch ministries and authorities, Van der Hoeven Horticultural Projects, and the Peru-based International Potato Center.
Nature's Pride says it is actively working with its growers on responsible water management as it works to raise water awareness in the fresh produce sector, and encourages collective action to make the food system healthier and more resilient.