Group says it is utilising exclusive consumer insights and innovative strategies to drive the category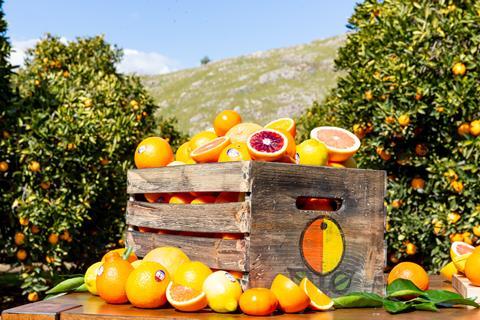 US citrus cooperative Sunkist has said that it is focusing on the return of California citrus season by allocating additional resources to its category management and consumer insights programme.
The group also announced that it had promoted Cassie Howard to senior director of category management and marketing.
In the new role, Sunkist said Howard would oversee Sunkist's retail marketing promotions and global branding programmes, "driving the next evolutionary phase of category management solutions at the company and feeding real-time insights directly into strategic marketing tactics".
"For the past five seasons, we have seen first-hand how important industry data can be to our customers," said Christian Harris, chief operating officer at Sunkist Growers.
"This value-added service continues to set us apart, and we're focused on supporting our partners in real-time to make better business decisions by providing fact-based recommendations with marketing and merchandising tools that support what consumers want to see in-stores."
Sunkist's access to consumer behavioural insights and category management solutions over the past few seasons was described as "pivotal" in positioning merchandising offerings, packaging solutions, and bench-marketing opportunities for partners of the cooperative.
"Every unique varietal story provides an opportunity, whether that be through our enhanced Legacy 'Heirloom' programme or citrus-character launch and mandarin packaging revamp, consumer insights have been there to help shape our shopper-marketing initiatives," said Howard.
"With our new capabilities, we can now ask consumers directly what matters to them most when shopping at their local grocers," Howard added. "Our ability to collect and leverage consumer feedback into real-time recommendations allows our retail partners to stay innovative, adapt to current trends, and best reach their ever-changing consumers."
Sunkist explained that it was gearing up for the return of its California oranges and had newly commissioned category studies and consumer insights ready to tackle the season ahead.