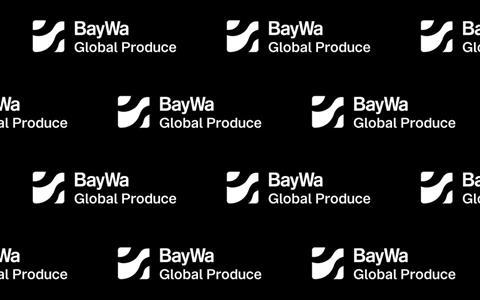 German conglomerate BayWa has formed BayWa Global Produce, a wholly owned subsidiary that brings together its various operations in the international fruit and vegetable business.
With its own unique brand identity and a new executive management board, the separate commercial enterprise will set about making new investments and forming new partnerships in order to meet what it described as "growing demand" for fresh produce.
"By taking this step, we are strengthening the fresh produce business as a profitable engine of investment and growth within the BayWa Group," commented Klaus Josef Lutz, chief executive officer of BayWa and chairman of the company's supervisory board.
"The founding of BayWa Global Produce is a future-oriented milestone aimed at solidifying and further developing our position in the international market," he added.
The company is managed by Benedikt Mangold as chief executive officer, Bastian von Streit as chief financial officer, and Katelyn Jones as chief business development officer.
As a result of the new organisational structure, shareholdings in BayWa Obst (Germany), T&G Global (New Zealand), TFC Holland (Netherlands), and Al Dahra BayWa Agriculture (United Arab Emirates) are set to be transferred to the new entity.
Almost a decade since BayWa began to expand its fresh fruit and vegetables around the world with the purchase of New Zealand produce marketer Turners & Growers, the decision to consolidate this and other more recent acquisitions into one group reflects a need to develop a more global commercial strategy – one with an emphasis on high-quality genetics, reliable sources of production, expert knowledge of markets and constant innovation.
"We are passionate about excellent products and aspire to actively shape stable value chains through innovative solutions," said Mangold, who recently spoke alongside Jones at the Asiafruit Congress to discuss the development of the group's more international model.
"By acting responsibly and focusing on future-oriented business models, we intend to create sustainable added value for our partners and the community."
One of the company's strategic goals is to stand out from its competitors by maintaining a resilient network, a steady flow of new products, and a broad range of high-value products and brands.
'In developing our growth strategy, we have a strong focus on long-term partnerships and ecological, economic and social sustainability aspects. Following this aspiration serves as our guidance and our benchmark,' Mangold noted.
The decision to create a new and different brand for BayWa Global Produce was an important, he adde: "Visually, we are building on the solid foundation of BayWa and by using organic shapes, we are highlighting the natural form of the products in our sector."
BayWa Global Produce has more than 3,000 employees worldwide, and annual revenues of roughly €1bn.
From its beginnings as an apple trader in Germany's Lake Constance region, it is now a leading supplier of fruit and vegetables to markets around the world.