Soaring costs, including for airfreight, are a huge challenge for Tunisia's fruit sector, but exports to Libya are on the rise, while European expansion is in sight
Tunisia's Groupement Interprofessionnel de Fruits (GI Fruits) believes the country has good potential for growth in Europe, the Middle East and Africa thanks to the quality of its fruit and the "natural" cultivation methods used by its growers.
"We have a large assortment of products in Tunisia," says GI Fruits' Najeh Ben Ammar, "including fruits like pomegranates, prickly pears, citrus, melons, watermelons, grapes, apples, pears and peaches. We have very good quality fruits that are grown naturally, without lots of chemicals. There are many fruits in Tunisia that are grown without any inputs, including prickly pears, figs and pomegranates, even if for many producers it is too expensive to get the organic certification."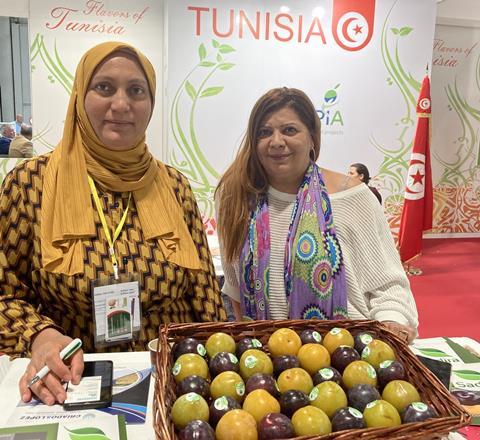 Tunisian exporters send to various markets in Europe including Italy, France and Germany, as well as to countries in the Middle East and North Africa, including the Gulf and Libya.
In 2022, Libya has been the biggest importer of Tunisian fruit, according to Tunis Afrique Presse (TAP), receiving 43,600 tonnes, up from 27,000 tonnes the previous year.
Volumes of fruit exported to all markets until late September 2022 increased from 34,500 tonnes in 2021 to 53,200 this year.
Watermelons have been the most exported fruit overall in 2022 at 19,300 tonnes, along with peaches (11,400 tonnes) and apricots (5,800 tonnes).
Tunisia saw the value of total fruit exports increase by TND51.9m (€16m) between 2021 and 2022 to TND135.6m (€42m).
 A drop in the value of exports to traditional markets, including the UAE, Kuwait and Qatar has been attributed to higher air transports costs over the past two years.
According to Najeh Ben Ammar, one current goal is to increase Tunisia's presence in Europe, including in Germany and the Netherlands.
"We have many opportunities for our fruits in Europe," says Ben Ammar. "Rising costs are the biggest challenge for exports at the moment, with transportation and logistics costs making life hard. We hope the situation stabilises soon."