With costs rising and spending getting tighter, the health, taste and affordability of fresh tomatoes should be highlighted
Founded back in 1995, Netherlands-based Prominent is a specialist in producing and supplying tomatoes, with its 27 growers offering innovative tomato varieties year-round.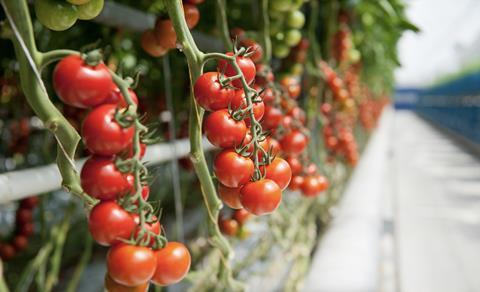 Those growers work together to develop knowledge and then share it across several areas, including cultivation, crop protection and energy.
Wim van den Berg, marketing manager at Prominent, says that the brand is calling on retailers to inspire consumers with healthy, nutritious dishes where the tomato plays a leading role.
It is sharing shopper insights and aiming to inspire retailers and chain partners with ideas for healthy dishes to increase consumption of the fruit and stimulate the overall growth of the tomato category.
"Due to current inflation, consumers have less money to spend," van den Berg continues. "In addition, the geopolitical unrest is resulting in more expensive raw materials, which further increases prices in the supermarkets.
"Consumers are more conscious of their expenses which also include daily groceries. More than ever, priorities need to be set, which isn't surprising when a full tank of petrol already blows your budget.
"For some consumers it is becoming more difficult to purchase less urgent products, such as an indulgent moisturiser or delicious bar of chocolate, next to household goods such as toilet paper or food groups like bread, dairy, fruit, and vegetables," he explains.
Fresh produce, including tomatoes, is a great choice when cooking a tasty meal, van den Berg emphasises, while in general, unprocessed products are healthier than processed food as they do not contain unnecessary additives.
"Also, fresh produce is often less expensive," he adds. "And when you start cooking yourself, you have a better understanding of the ingredients you need. This leads to less waste and lower costs, while you create a delicious dish at the same time."
Prominent is a brand of Growers United, which is responsible for the sales, marketing and quality control of the tomatoes.
The group has 51 growing sites and produces 275m kg of tomatoes per year. It grows 11 varieties of tomatoes across more than 440ha under glass.
It also boasts 200ha of artificially lit greenhouses and has a 30ha innovation centre divided between three Prominent-owned growing sites.