Citrus producers in Turkey have joined forces in adopting more sustainable practices, including more conscious spraying and harvesting techniques, says Mustafa Arslan of MDA Agro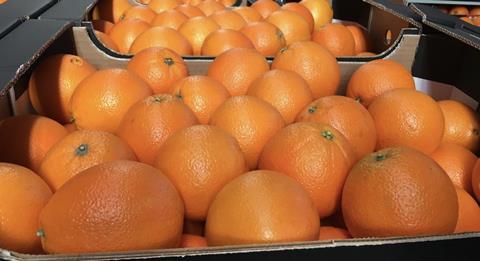 Despite the rising quality of citrus production in Turkey, growers in the country have in recent years continued to encounter issues with pesticide residues, according to Mustafa Arslan of exporter MDA Agro.
However, thanks to the combined efforts of exporters, unions, the Turkish government and non-governmental organisations, companies are now looking to the next season with increased confidence, he said.
"The RASFF (Rapid Alert System for Food and Feed) notifications received for the last three years in a row were immediately reported to companies in Turkey through our ministry and exporters' associations," said Arslan. "Producers were informed about more conscious spraying, fertilising and harvesting techniques.
"We, the exporters, contributed to these processes in unity and solidarity. Intensive training programmes and seminars were held in full harmony with our relevant ministries, producers' unions, Agricultural Medicine Dealers, Agricultural Engineers' Chambers, and non-governmental organisations."
Applications that are banned in the EU or accepted at low limits have been banned by the Turkish ministry, according to Arslan, while efforts have been made to ensure producers have the technical equipment to produce healthy and high-quality fruit.
"After three years, we now look to the next season with more confidence and hope," he said. "Our producers and exporters are giving the necessary importance to increasing health problems and climate change issues affecting the world, and they have joined forces for a healthier and more sustainable agricultural policy.
"You can safely and healthily consume Turkish citrus not only in EU member states, but everywhere we export, including Canada, Russia, Singapore, Malaysia, Hong Kong, Qatar, UAE, Kuwait.
MDA Agro, Arslan said, aims to deliver reliable, healthy and high-quality products using methods that prevent climate change.
"For this reason, we focus on healthier and more sustainable agricultural practices rather than exports," he revealed. "In order to reach these targets next year, we will reduce our total exports by 20 per cent.
"We would like to thank our exporters' unions, producers' unions and all other stakeholders who contributed to this success for their dedication. We care about leaving a healthier tomorrow to new generations for human health and the future of our world."