Global shopper research is helping Growers United understand the consumer decision-making process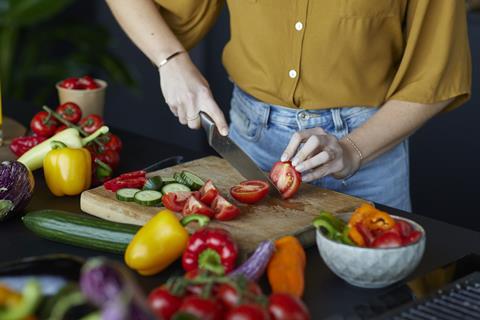 Dutch vegetable specialist Growers United has said that it is using international research to help it understand "what makes shoppers tick".
The Maasdijk-based group said it had been conducting extensive research on shopper motivation for many years, as it strived to pick apart what motivates consumers throughout the purchasing process.
"Through various methods, Growers United analyses at what moment shoppers make which decisions and why," explained Wim van den Berg, retail marketing manager at Growers United. "This enables us to decide how to respond accordingly. Together with retailers, we develop a fitting marketing strategy that helps shoppers, retailers and their suppliers to move forward.
"Not only in the Netherlands, but also in Germany, the United Kingdom and Poland have our discoveries provided valuable insights in consumer decision-making processes and buying behaviour," van den Berg continued. "As a result of the new information we have gathered throughout the years, Growers United keeps a clear view of (local) changes and trends."
Key questions
Some of the questions that Growers United is looking to answer include what triggers shoppers to purchase fresh vegetables; when the purchasing decision is made; whether shopper motivation to purchase fresh vegetables changes; and whether shoppers focus more on sustainable and healthy products today than did in previous years.
In addition, the company is analysing consumer buying behaviour triggers by, for example, assisting retailers with their in-store marketing actions for a set period while measuring sales results.
"Growers United not only assists retailers in marketing and sales but helps their shoppers too," van den Berg noted. "When research results show that shoppers have different needs in their purchasing process, we should respond accordingly.
"For example, we can make sure that our products meet their needs even better. As not only taste, colour and shape are considered important nowadays, but the way that fresh vegetables are produced is too; for example, via a sustainable production process."
It is not just the products but also elements like packaging that affect decision making and buying behaviour, van den Berg outlined.
"For shoppers, the right packaging can be a decisive factor when purchasing a product," he confirmed. "Packaging can be used to emphasise diversity and quality within the fruit and vegetable department. Also, cleverly designed packaging can boost user-friendliness. And the choice of material is important too.
"What it comes down to is continuously inspiring and encouraging shoppers with an appealing fruit and vegetable department that meets their demands," van den Berg added. "They should be convinced that the fresh vegetables on display are worth buying."