Government is trying to rebuild confidence after "car-crash" policy announcements, says Leon co-founder, reiterating his call for a tax to fund universal free school meals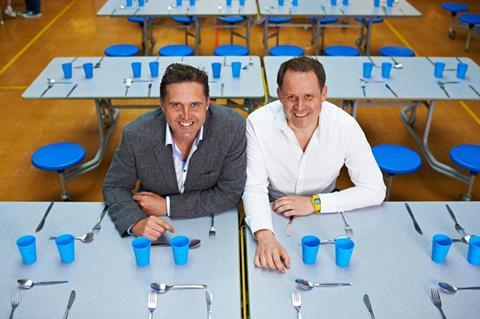 Former government food tzar Henry Dimbleby has welcomed Rishi Sunak's new support package for UK growers, saying he is "trying to get the train back on track".
Speaking on BBC's Newsnight on 15 May, Dimbleby said the government was trying to show that it had a consistent policy on supporting UK farmers, after its "car-crash" policy announcements of the past couple of years.
Dimbleby praised the post-Brexit agricultural policies of former Defra secretaries Michael Gove and George Eustice, which included the 25 Year Environment Plan and the Environmental Land Management Scheme (ELMs).
However, he was heavily critical of restrictions to seasonal labour, which left £60 million of crops to rot in the fields in 2022, and the UK-Australia FTA (signed in December 2021), which was widely criticised for failing to protect UK environmental and animal welfare standards.
Asked what impact the PM's support package might have on food inflation in Britain, Dimbleby responded: "Almost nothing. This is about long-term food production in the UK."
He called on the government to extend benefits – to families living on the bread line – for free school meals, Healthy Start vouchers, and holiday activity and food programmes. As it stands, the threshold for receiving these things is a pre-benefits household income of £7,400.
"It's way too low; it's been too low for years," he said. "It's even worse now and the government should be moving now to increase that threshold."
Extending this support to all families on Universal Credit would cost around £800m and should be paid by taxpayers, the Leon co-founder argues.
"That is an incredibly popular policy," he insisted, "a bit like restricting the advertising of junk food to children.
"There are these things that are obvious, common sense and popular, but there are certain wings of the Conservative party that somehow believe they are nanny-statist or that voters won't like them. They will like them and it's important that they do it now."