The vertical farming company sees monitoring and reporting on its Scope 3 emissions as central to its Net Zero ambitions
Vertical farming company Infarm has announced that it is integrating carbmee's carbon management software to monitor and report on its Scope 3 emissions, the indirect CO2 emissions from upstream and downstream supply chain activities.
According to the company, reducing Scope 3 emissions is key to Infarm's Net Zero ambitions, since they are estimated to account for nearly half of the company's carbon emissions.
In its recent Impact Vision Paper, the company laid out its vision on the future of food and its commitment to setting Net Zero Science-Based Targets.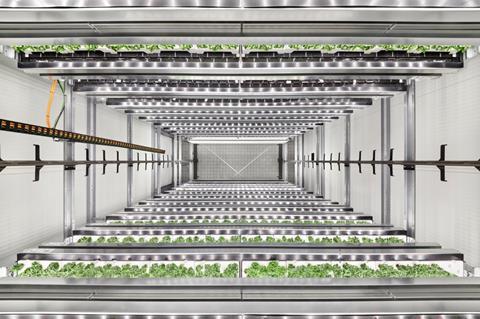 The paper details actions that the company is taking in four big impact areas: local production and urban farming; land use and biodiversity; water; and carbon and energy.
"As a purpose-born business with a strong environmental mission, decarbonising our business and supply chain is critically important to us," said Arnavaz Schatten, director of sustainability and impact at Infarm. "To meet our goals, we are collecting high-quality data and applying credible carbon accounting standards. This enables us to drive meaningful action on the ground. Carbmee helps us gain visibility of the emissions embedded within our supply chain, to then reduce emissions in collaboration with our suppliers."
Robin Spickers, co-founder and managing director of carbmee, commented: "Over the past two decades, it's been common for companies to make pledges to improve their sustainability without a strategy or plan for implementation. It's exciting for carbmee to be working with Infarm, a company that's really committed to a Net Zero future rooted in science, and thus ensuring that every part of their process and product is as sustainable as possible."
Infarm will set and communicate on its Net Zero Science-Based targets by the end of the year, under the guidance of the Science-Based Target initiative and in line with the Paris Climate Agreement.
In addition to its Scope 3 targets, Infarm said it was also working on its Scope 1 emissions (direct emissions from its owned or controlled sources) and Scope 2 emissions (indirect emissions, such as from purchased electricity).