Indoor vertical farming is seen by the KIngdom's leadership as key to maintaining food security given the challenges of the climate, urbanisation and Covid-19
Indoor farming solutions provider Urban Crop Solutions has announced the sale of its first ModuleX plant factory project in Saudi Arabia.
The company called it "an exciting new move into the Arabian Gulf, a region with a particular climatic and strategic interest in indoor vertical farming".
The first phase of the project consists of several ModuleX plant factories, airlock space, cold storage, an operations room and a distribution area, according to the company.
"With plans for expansion at later stages, the scalability of Urban Crop Solutions' growth chambers and modules was a rather important consideration for the customer when selecting their supplier," the firm stated. "With this sale, Urban Crop Solutions have therefore entered into a large-scale project which looks set to develop into a longer-term commercial partnership."
Given Saudi Arabia's lack of arable land, water scarcity and harsh climate, as well as increasing urbanisation and the ongoing threat of the Covid-19 pandemic, indoor vertical farming is regarded by many as the answer to the Kingdom's food supply issues.
The leadership in Saudi Arabia has reportedly allocated SR100m (US$27m) to develop and localise vertical farming technologies.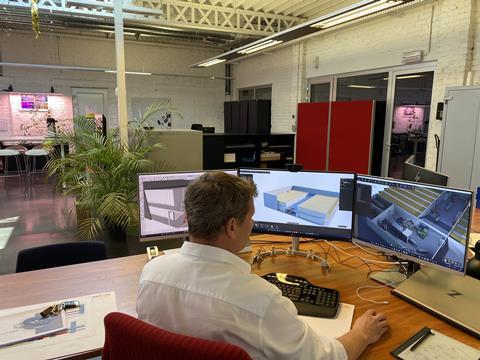 "This is a very exciting venture for us," said Jean-Pierre Coene, CEO of Urban Crop Solutions. "We have long considered Saudi Arabia a key market for our technology and believed that our solutions would be instrumental to securing local food supply in the Kingdom.
"Together with our agent for the region, Antoine Barcha, we have been working to introduce and present our offerings to local companies and entrepreneurs. We strongly believe in the complete suitability of our systems for the region and look forward to extending our footprint with further collaborations."