Data-led research into availability of fresh produce and its effect on human health suggests access to fruit and veg is vital for consumers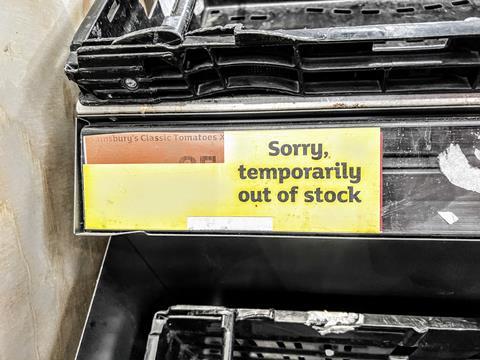 While we might flippantly observe that the UK's recent salad vegetable crisis will have raised the blood pressure of certain retail buyers, it appears this kind of shortage may in fact have a real and serious impact on consumer health.
That's according to a new study, published by BMJ Nutrition, Prevention & Health, which suggests a country where availability of fruit and vegetables is higher will see lower levels of raised blood pressure among its population.
Dr James Bentham, senior lecturer in statistics at the University of Kent, and Dr Linda Oude Griep at the University of Cambridge, looked at supply data from the period 1975-2015 and compared them to the World Health Organization's recommended per-capita intake of 400g per day.
Using data on fruit and vegetable supply and blood pressure across 159 countries, they examined associations with systolic, diastolic, and raised blood pressure, and found that higher availability of fruit and vegetables led to lower levels of raised blood pressure.
They also observed that many countries – in fact almost half of those studied, and especially low-income countries – do not have access to enough fruit and vegetables. This is.
"Lower-income countries that have a reduced availability of fruit and veg are therefore at risk of higher levels of raised blood pressure," Bentham commented.
"In the UK, we are currently experiencing fruit and vegetable rationing—and whilst this happens occasionally in this country, limited fruit and vegetable supply because of a lack of logistics is a permanent issue in a lot of parts of the world.
"Our results underpin the urgent need for national and international policies to expand fruit and vegetable productivity, in order to ensure sustainable fruit and vegetable supply, especially in low-income countries."
"This, combined with public health programs targeting fruit and vegetable consumption at the recommended level, are essential to reduce the burden of non-communicable diseases at national and global levels."
Bentham's latest research into food supply limitations echoes the results of a previous study published in January 2020 into the evolution of food supply between 1961 and 2013.